Bestechung, aufgeblähte Botschaften von Hirnlosen Idioten, EU Delegationen und Missionen, durch inkomptende Kriminelle oft geleitet, geben mit der Privatisierung und System falschen Wirtschafts Beratung etlichen Balkan Ländern den Rest. Bewaffnete Kriminelle, sind heute Finanz Adviser des Zoran Zaev**, Betrüger haben die Staatsanwalt übernommen und Made by Berlin und den USA wie immer!
Die Aserbeidschan Mafia mit der "Signa Holding" mit Rene Benko, kontrolliert nicht nur die Deutsche Börse, sondern viele Immobilien in Austria und Deutschland Telekom, Öl Firmen, EUROGATE, direkte Partnerschaft mit der Nghradeta, Banken Mafiosi kontrollieren Alles, bestechen auch jeden Politiker.
US expert on the Balkans Daniel Serwer has commented on the
Council on Foreign Relations (CFR)
once again listing the Balkans as a stability problem.SOURCE:
B92
, TANJUG WEDNESDAY, DECEMBER 13, 2017 | 10:47Serwer spoke for the N1 broadcaster in Bosnia-Herzegovina, after the US NGO published its "Preventive Priorities Survey 2017."Serwer said that he did not think the document should make people in the Balkans "more afraid than they already are."
"There are lots of people in the Balkans concerned about instability there, and it's well within the power of people in the Balkans to prevent bad things from happening and to return to the more solid European path. There are countries trying to do that in the Balkans, certainly Montenegro is one of them," he said.
But even that effort bring risks because Russians do not like what Montenegro is doing, he said, adding that there was "no new news" in this survey for people in the Balkans.
"There's nothing in that report that people in the Balkans don't already know. There have been occasionally clashes, the clash in the Macedonian parliament for example, and that these things can expand and grow much worse seems to be quite obvious," he said, and added:
"You also have quite a few extremists in the Balkans, both Islamist extremists returning from oversees and maybe more importantly some local nationalist extremists, who are fond of weapons and clashes with their enemies. I think what's notable here is that the Council on Foreign Relations for the first time in many years has listed the Balkans as a problem."
The fact that it is in tier 3 of the survey has to do with the fact that there are much more important problems – "but it's the first time in a long time that the Council has listed the Balkans," Serwer continued.
Asked about the US interest in "Russia's growing influence in this region," he replied:
"I think people are concerned about it here, but not only in that region, they're concerned about it in what we used to call Eastern Europe, Poland, they're concerned about the Russian destabilization efforts also in the Baltic countries. I would say it is a global concern, and the Balkans is one of the regions."
According to the N1 website, he said that the Russians are "partially successful, but not too much."
Asked to comment on former High Representative in Bosnia-Herzegovina Wolfgang Petritsch's statement about that country being the weakest link in the Western Balkans, Serwer said the Austrian diplomat was "basically right."
"The peace process in Kosovo has actually gone a little faster that the peace process in Bosnia-Herzegovina. Bosnia-Herzegovina suffers from the constitution which makes the country extraordinarily difficult to govern. And that's very difficult to fix, because you need a two-thirds majority in parliament. So Bosnia-Herzegovina is the weakest link and the Russians like to attack the weakest link and you see them doing that in their support for Milorad Dodik in particular," Serwer said.
"The Hague Tribunal's verdict have not brought about any sort of reconciliation in the Balkans, they tended to increase rather than decrease tensions. That was certainly not the intention when the Tribunal was created," he said, when asked about the situation in the Balkans in the wake of the recent verdicts in the trials of Ratko Mladic and Jadranko Prlic et al.
According to a report in Jane's Intelligence Review, Albanian narco-terrorism, gun-running, and smuggling organizations are becoming a dominant economic, political, and military force in the Balkans. Jane's expresses the concern that if left unchecked, the Albanian mafia will become powerful enough to control one or more states in the region. Albanian President Sali Berisha "is now widely suspected of tolerating and even directly profiting from drug-trafficking for wider political-economic reasons, namely the financing of secessionist political parties and other groupings in Kosovo and Macedonia." [Jane's Intelligence Review, 2/1/1995]
**
Zaev appoints street thug as investment advisor
Zaev has appointed Harun Hadzibulik as his investment advisor. His qualifications are many: history of arrests, considered one of the top narcotics dealers in the capital, tied to a murder in downtown Skopje, often pictured with a gun in company of other criminals. It's the typical profile of an investment guru that will attract Fortune 500 companies to invest in the country.
Here is Hadzbibulik with handcuffs and a bag over his head, practicing for his next gig as an investment advisor.

A Taliban fighter raises the flag over Qala-i-Zal's district center 5/2017.
Super Rüstungs Geschäfte der korrupten Politiker, auch rund um Öl und Gas denn: "Der beste Feind ist der Feind, den es nicht gibt"
Franz. Geheimdienst: Wie die NATO-USA den Islam Terror im Balkan plante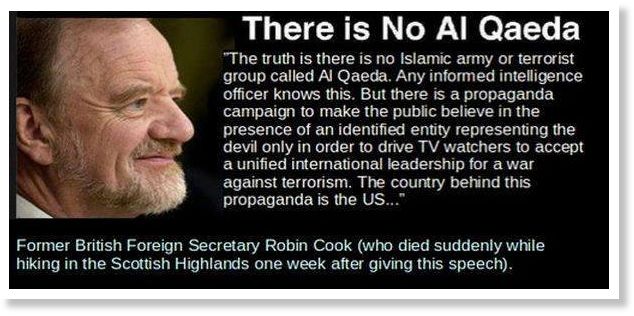 Bunel, Pierre-Henri, Al Quaeda: The Database.


Der franzözische Geheimdienst Offizier Pierre-Henri Bune, schreibt in
seinem Buch ?War Crimes in NATO", sehr detalliert, wie die Amerikaner
mit ihren Islamischen Terroristen auf dem Balkan, Europa
destabiliseren wollte.


Bune legt dar, warum Al-Quida erfunden wurde, weil die Amerikaner
vertuschen wollen, das Amerikanische Geschäft Leute (Yassin Kadi)
Zaev appoints street thug as investment advisor