Der Verbands Präsident trat zurück ein dummer Mafioser, der keinerlei Ordnung in seinen Verband bringen wollte
Phased ban of incandescent bulbs starts July 1 this year in Montenegro
Montenegro January 17, 2018
Photo: Pixabay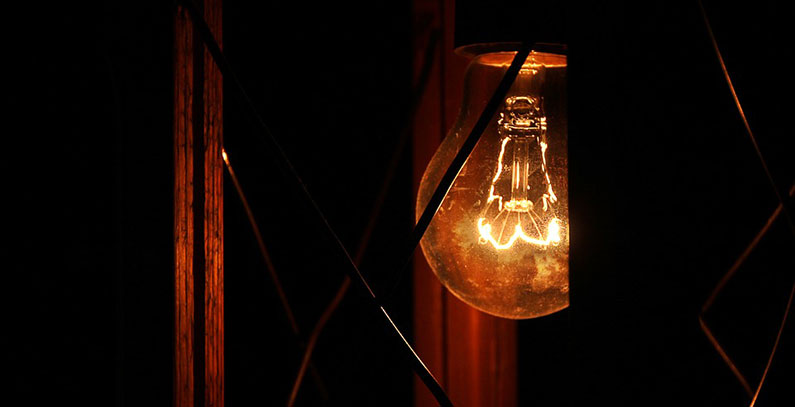 From July 2018, it is not going to be possible to buy traditional incandescent bulbs of 100 W or more in Montenegro. According to the Regulation on requirements for ecodesign of incandescent bulbs for households, this is only the first step in a phased ban of conventional lightbulbs from the market.
The Montenegrin Ministry of Economy that issued the Regulation has announced that this document is just one 16 regulations that administrate the introduction of ecodesign requirements for some product groups that affect energy consumption. The goal is to gradually eliminate certain technologies from the market and to do it in line with the EU directive.
After July 1 this year, the incandescent bulb of 100 W and more will be banned from the market in Montenegro. From January 1 next year, the ban will apply to light bulbs of 75W, and from July 1, 2019, to 60W light bulbs.
From January 1, 2020, no conventional incandescent bulbs will be permitted at the market of Montenegro, unless new light bulb technology provides an energy efficient bulb, the statement reads.
According to the Ministry of Economy, with the support of the German Society for International Cooperation (GIZ) and the European Bank for Reconstruction and Development (EBRD) the Ministry issued 25 rulebooks in the previous period, administrating the introduction of requirements for ecodesign and energy efficiency labeling.
The European Union started a phased ban on the sale of incandescent light bulbs in 2009, aimed at reducing the energy use of lighting, and from September 1, 2012, an EU directive banned the remaining 40 W and 25 W incandescent bulbs to be sold. Similar bans came into effect for 60W and 100W incandescent bulbs over the previous three years.
The ban is one of a series of measures to support the E.U. goal of cutting greenhouse gas emissions by 20 percent by 2020.
The restrictions at the time were predicted to save 39 TW-hours of electricity across the EU annually by 2020.
2007:
Kroatien beginnt mit dem Bau der Peljesac Bruecke Auch in Kroatien ist die STRABAG in unzählige Betrugs und Bestechungsgeschäfte verwickelt.
Vor 10 Jahren schon geplant mit 2 Milliarden €, von der korrupten EU finanziert. Nun ist der Preis deutlich im wohl 5 Anlauf gefallen nur noch auf 279 Millionen €, wenn die Chinesen die Brücke bauen, wo es durchaus schon etliche Bautätigkeiten gab vor sehr vielen Jahren.
12 Jan 18
Chinese Firm To Build Croatia's Peljesac Bridge
China's Road and Bridge Corporation will build the controversial Peljesac Bridge in southern Croatia, designed to link Dubrovnik to the rest of the country and bypass the Bosnian coast, it was announced on Friday.
BIRN
Zagreb
Pelješac Bridge location. Photo: Wikimedia Commons
Croatia's state roads company, Croatian Roads, announced on Friday that the China Road and Bridge Corporation is to build the Peljesac Bridge, the biggest infrastructural project in the country.
The offer from the Chinese state-owned construction company was cheaper than that of Austria's Strabag – 279 million euros in comparison to 351 million euros.
An Italian-Turkish consortium also competed for the tender but was rejected due to an invalid bank guarantee.
The tender was opened in last September and companies had four months to present their offers.
The bridge connecting the Croatian coast with the southern Peljesac peninsula is important because it bypasses a short strip of the Bosnian coast that interrupts the continuity of Croatian and EU territory.
For this reason, the European Commission last June offered to supply up to 85 per cent of funds for construction of the bridge.
Bosnian politicians have often opposed the bridge project, claiming it will limit larger ships from coming to the Bosnian port of Neum.
China has made few big investments in Croatia so far, but Chinese companies are becoming more and more present in the rest of the Balkans.
A report by Britain's House of Lords on UK ties to the Western Balkans published on Wednesday noted increased Chinese investments in the region.
Was soviel Geld kosten soll, wissen die Banditen wohl selber nicht, aber bei Beute Teilung kommen immer so hohe Summen heraus
Total Project Cost
EUR 126,500,000.00
SMATSA Upgrade of System for Air Navigation – SUSAN Programme
Procurement ref:8793-GPN-49477
Country:Serbia
14 Aug 2017
Closing date:14 Aug 2018   at  23:59   Local time
GENERAL PROCUREMENT NOTICESerbia and Montenegro Air Traffic Services SMATSA Llc intends using the proceeds of a loan from the European Bank for Reconstruction and Development and the European Investment Bank [the Banks] for a project of upgrading systems for air traffic management, related equipment and services, as well as civil works for construction of an annex to the existing air traffic control centre Beograd building with Beograd air traffic control tower and new Nis air traffic control tower with the Beograd Contingency ATCC Centre. The proposed project, which has a total estimated cost of 74.15 M EUR, will require the procurement of the following goods, works and services:
ATM Data Processing System Upgrade: software and hardware upgrade of FAMUS TopSky-ATC System;
Procurement and Implementation of Radar Systems: PSR + SSR radar system at Besna Kobila site including civil works on site preparation and construction of supporting infrastructure; PSR + SSR radar system for coverage of areas in Beograd TMA and Beograd ATCC jurisdiction; SSR radar system at location Vrsuta in Montenegro;
IP VCS Systems Implementation;
Construction of Annex to ATCC Beograd with Beograd ATC tower;
Procurement and implementation of systems for the New Belgrade ATC Tower: CCTV system, ASGMCS System with associated MLAT Sensors and SMR Radar Systems;
Construction of Nis ATC tower with C-ATCC Beograd.
Tendering for the above contracts is expected to begin in the 4th quarter of 2017.
Contracts to be financed with the proceeds of a loan from the European Bank for Reconstruction and Development will be subject to the EBRD's Procurement Policies and Rules and will be open to firms from any country. Contracts that are envisaged to be fully funded by European Investment Bank will be subject to EIB's Guide to Procurement. The proceeds of the Bank's loan will not be used for the purpose of any payment to persons or entities, of for any import of goods, if such payment or import is prohibited by a decision of the United Nations Security Council taken under Chapter VII of the Charter of the United Nations or under a law of official regulation of the Purchaser's country.
Interested suppliers, contractors and consultants should contact:
Contact person: Natalija Acimovic
Serbia and Montenegro Air Traffic Services SMATSA Llc,
Trg Nikole Pasica 10, 11000 Belgrade, Republic of Serbia
Tel: +381 11 3218150
Fax: +381 11 324 0456
e-mail: susan@smatsa.rs
http://www.ebrd.com/work-with-us/procurement/p-pn-170814a.html