Neue Aufgabe für Joachim Rückers: Ein Marshallplan für Mittelost: Gründer des "Kosovo Mafia State"
The most criminals germans in Kosovo: Lambsdorf, Michael Steiner, Michael Schäfer(Abteilung des Betruges und Bestechung: Atlantik Brücke e.V.), Jo Trutschler
Dafür zuständig war die 2003 gegründete "Kosovo-Treuhandagentur" (KTA), die zunächst von Nikolaus Graf Lambsdorff (FDP) geleitet wurde, ehe ihm 2004 Joachim Rücker nachfolgte. Rücker ging bei den Privatisierungen gnadenlos vor.
Nr. 1: Joachim Rueckers, landet wie Joschka Fischer, dann bei der BMW-Quant Stiftung
Michael Schäfer, ist ein Muster Beispiel, wie Politik und das Auswärtige Amt , von einer hoch kriminellen Mafia übernommen wird, nur um Geschäfte zu machen. Visa Besorgung für die Drogen Mafia, damit hatte Michael Schäfer nie ein Problem, weil die General Staatsanwaltschaft Berlin, Partner der Internationalen Mafia ist und solche Leute deckt. Aus der Körber Stiftung und heute Botschafter in China. Deshalb geht es halt mit solchen Leuten auch mit dem Export überall stark bergab.
The german gangsters Michael Schaefer – Joachim Ruecker payed with corruption money form Thyssen : Ferronickel privatisation in kosovo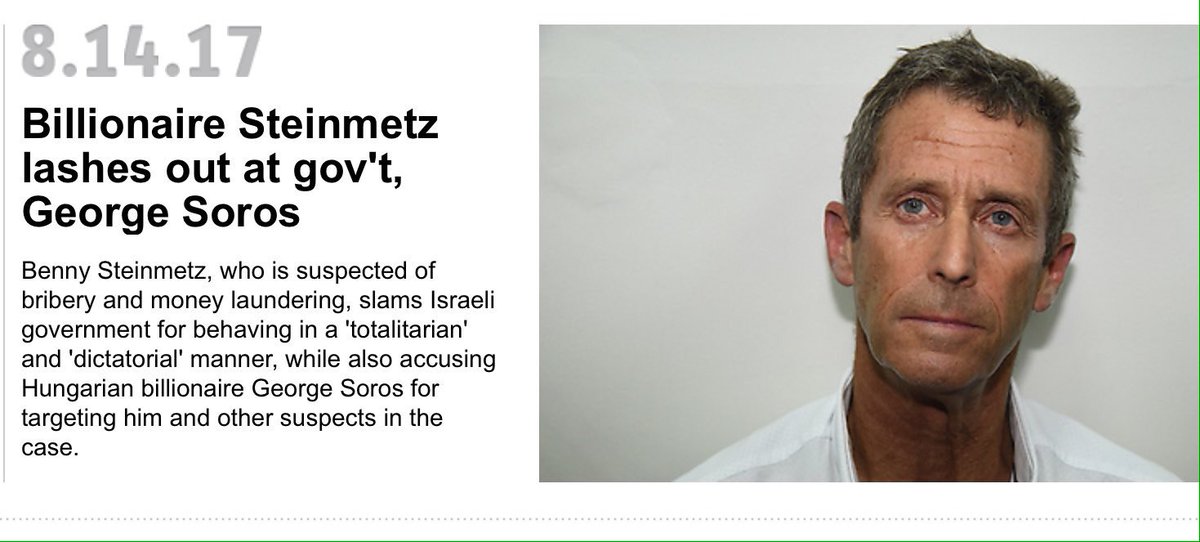 14 Aug 17
Balkan Mining Tycoon Arrested for Alleged Graft
Billionaire Benjamin Steinmetz, the owner of two iron and gold mining companies in the Balkans, who is wanted by anti-graft prosecutors in Romania, has been arrested in Israel for alleged money laundering.
BIRN
Bucharest
Benjamin Steinmetz with former Israeli President Shimon Perez. Photo: www.steinmetz-foundation.com.
Israeli billionaire Benjamin Steinmetz, who has strong business ties to the Balkans, was detained for questioning alongside three other businessmen on Monday for allegedly using fake contracts to move and launder money in connection with an iron-mining operation in Guinea.
The homes and offices of some of the men were raided by law enforcement officers on Monday morning, according to Israeli newspaper Haaretz.
One of Steinmetz's associates, political advisor Tal Silberstein, who was close to former Romanian president Traian Basescu, former Prime Minister Adrian Nastase and former Prime Minister Calin Popescu Tariceanu, is also among the detained businessmen, according to Israeli media.
Silberstein has also advised politicians in Austria.
Steinmetz, who owns the Cunico Resources ferro-nickel mining company which operates in Macedonia and Kosovo as well as Gabriel Resources, a gold-mining company seeking to reopen a mine in Romania, was also arrested in December 2016 for his suspected role in a sprawling corruption case involving tens of millions of dollars linked to iron exploitation in Guinea.
He denied the charges.
Steinmetz, Silberstein and Israili politician Yitzhak Rabin's former chief of staff Shimon Sheves are wanted in corruption cases involving high-ranking dignitaries in Romania.
They are on trial in absentia in Bucharest for their alleged involvement in a large real estate scam in the northern suburbs of the capital Bucharest.
Romanian organised crime and anti-corruption prosecutors say that the deal between the Israeli businessmen and Prince Paul Philippe of Romania has cost the state some 150 million euros.
According to the indictment submitted to the court in 2016 by anti-graft prosecutors, the Israeli businessmen allegedly set up a criminal group that bribed Romanian officials to assign large real estate in North Bucharest to Paul Philippe of Romania, also indicted in the case, who falsely claimed the property belonged to his family before the communist regime took over.
Steinmetz allegedly financed the scam.
Steinmetz and Silberstein have also been investigated by the Romanian organized crime prosecutors in link with a cyber-identity theft.
Another Israeli citizen, Ron Weiner, has been sentenced to two years and eight months after spying on National Anti-Corruption Directorate chief prosecutor Laura Condruta Kovesi.
Steinmetz is one of the richest people in the world, according to Forbes magazine.
He is also behind Canadian-based Gabriel Resources, the company that recently sued the Romanian state for withdrawing its license to mine for gold in Rosia Montana, a village in the Western Carpathians believed to host the biggest unexploited gold deposit in Europe. However, under pressure from environmentalists worried by the company's plans to use poisonous cyanide in the extraction process, the Romanian government stopped the project in 2014.
The Israeli billionaire is also the owner of ferronickel giant Cunico Resources, which operates two major production facilities in the Balkans – the FENI Industries plant in Macedonia and the NewCo Ferronikeli ferronickel mining complex in Kosovo.
http://www.balkaninsight.com/en/article/balkan-mining-tycoon-detained-for-graft-in-israel-08-14-2017