Alles seit Jahren bekannt in Internationalen Reports:
Foreign Policy: "Sexual favors, bribes and corruption dominate the current Albanian Foreign Ministry"
Bauschrott Betrugs Geschäfte rund um Drogen- und Waffen Handel die Familie des Stuttgarter Kosovo Konsuls, wo man zuletzt ein ohne Baurüttler, oder Genehmigungen ein 30 stöckiges Schrott Projekt erstellte, wo die Anwohner in Panik sind das das Gebäude vollständig zusammenbricht, nachdem 4 Stockwerke oben zusammenbrachen. Im Momant hat Enver Shala, per Gericht Hausarrest, bis die vielen Prozesse beendet sind. Arthur Kuko ist Langzeit ganz Oben bei der Drogen Super Mafia angesiedelt rund um Lefter und Nard Koka, mit Spartak Braho und nun Berliner Botschafter. Heute von den Amerikaner der Pate des Verbrechens: ehemalige Interpol Büro Leiter in Tirana, nun in der Albanischen Botschaft in Washington. Artan Bajraktari und Laureta Alla
Der uralte "Sigurime" Adel: Ilir Gjoni hatte einen "Freischein" der Amerikaner und von Ilir Meta, wurde in 2002 nicht verhaftet, angeblich zu Studien in den USA und heute Albanischer Botschafter in der Schweiz, oder der Thepsi Clan. Eigene Drogen Frachter, wie bei Sokol Kociu ebenso: null problem
Verbunden der dem Albanischen Konsultat in Stuttgart, was von Kriminellen wie Enver Hoxhajn (Konsult Stuttgart), und Verwandter des Konsuls Edon Cana in Stuttgart.
Mafia Repraesidenten Edon Cana, eine Foerderung Deutscher Regierungsstellen erhielt, wie der Verbrecher Clan: Barzani, oder mit Artur Kuko[1] (* 1962), Albanischer Botschafter in Berlin.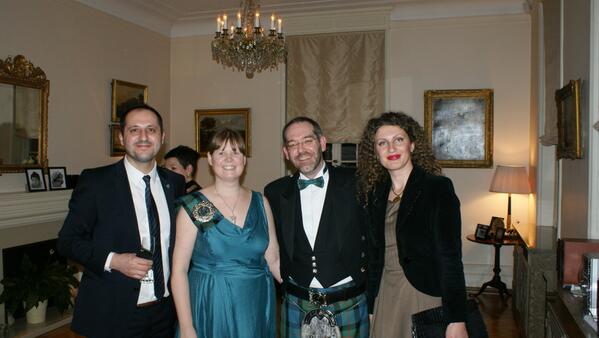 Mafia Kosovo: Stuttgart PDK Verbrecher Kartell: Edon Cana
Kosovo Gangster Enver Shala, und neue Bau Skandale ohne Ende in Albanien: Das Mafia Konsulat, des "Edon Cana" in Stuttgart
2014, verhaftet, seine illegales Appartment Haus mit 9 Stockwerken wurde in Golem gesprengt.
Kosovo Embassy Driver Charged With Weapons Dealing
A chauffeur to the Kosovo consulate in New York faces charges of dealing in weapons, drugs and money laundering.
BIRN
London, Washington DC
Seized arms. Photo: U.S. Attorney's Office for the Eastern District of New York
Albert Veliu's day job was as an employee of Kosovo's Foreign Ministry, driving Kosovo Consul Teuta Sahatqija around the traffic-choked streets of New York.
However, according to charges levelled against him in a Brooklyn courthouse on Tuesday, he also ran a lucrative operation as a weapons runner, drug dealer and money launderer, while maintaining ties to the Cosa Nostra and to Albanian organized crime figures in New York and the Czech Republic.
As part of a Drug Enforcement Agency DEA sting, Veliu is alleged to have sold an undercover agent 15 AK-47s and a Yugoslav-era Zolja anti-tank rocket launcher.
He had sourced the weapons during a trip to Kosovo earlier this month before returning to New York on June 21, from where he directed operations. On June 27, four of his associates were arrested in Klina, west Kosovo, with the weapons, while Veliu and five others were detained in New York.
Veliu was told that Mexican drug cartels needed the weapons for fighting a drugs war near the US border.
The 34-year-old is also alleged to have laundered $800,000 of supposed drug money through a series of companies with the help of associates, including his brother, Alban Veliu.
Alban Veliu, Dilber Kukic, Ekram Sejdija, Xhevat Gocaj and Agim Rugova have also been charged with money laundering.
In a series of wiretapped meetings with DEA agents, Veliu boasted that his cousin was Alex Rudaj, a recognised leader of Albanian organized crime in New York, according to the indictment obtained by Balkan Investigative Reporting Network.
In 2006, Rudaj was convicted of racketeering and sentenced to 27 years in prison in the US.
Veliu also said his father-in-law was "the leader of an Albanian organised crime faction in the Czech Republic", adding that he was "interested in transporting large amounts of cash to the Czech Republic and other Eastern European countries to be laundered back into the United States".
BIRN was unable to identify his father-in-law.
Veliu and another defendant, Christopher Curanovic, an associate of La Cosa Nostra, have also been charged with brokering the sale of about 2 kilos of marijuana to a DEA confidential source.
Anthony Noterile, another associate of the Italian crime gang, has been accused of money laundering.
Fitim Sadiku, general secretary at Foreign Ministry, confirmed that Veliu had been working as "a driver for the Consulate General of the Republic of Kosovo in New York", adding: "He has been working as a driver for some time, but we do not know for how long."
The accused have yet to enter pleas.
http://www.balkaninsight.com/en/article/kosovo-embassy-driver-charged-with-weapons-dealing-06-30-2017-1