In Den Haag, vom 12-16 Oktober 2016: das Monsanto Tribunal, welche hohe Millionen Summen in Berlin, Brüssel an korrupte Politker ausgibt.

Die Agrar Lobby Mafia in Brüssel und Monsanto: Realität der TTIP-Verhandlungen übertrifft die dunklen Ahnungen noch

---

The Monsanto Tribunal is an international civil society initiative to hold Monsanto accountable for human rights violations, for crimes against humanity, and for ecocide. Eminent judges will hear testimonies from victims, and deliver an advisory opinion following procedures of the International Court of Justice. A parallel People's Assembly provides the opportunity for social movements to rally and plan for the future we want. The Tribunal and People's Assembly will take place between 14 and 16 October 2016 in The Hague, Netherlands.
---

For an increasing number of people from around the world, Monsanto today is the symbol of industrial agriculture. This chemical-intensive form of production pollutes the environment, accelerates biodiversity loss, and massively contributes to global warming.
Monsanto promotes an agroindustrial model that contributes at least one third of global anthropogenic greenhouse gas emissions; it is also largely responsible for the depletion of soil and water resources, species extinction and declining biodiversity, and the displacement of millions of small farmers worldwide. This is a model that threatens peoples' food sovereignty by patenting seeds and privatizing life.
---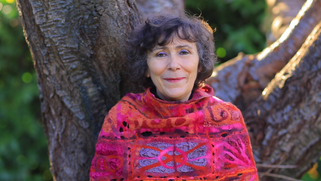 ---
---
According to its critics, Monsanto is able to ignore the human and environmental damage caused by its products and maintain its devastating activities through a strategy of systemic concealment: by lobbying regulatory agencies and governments, by resorting to lying and corruption, by financing fraudulent scientific studies, by pressuring independent scientists, by manipulating the press and media, etc. The history of Monsanto would thereby constitute a text-book case of impunity, benefiting transnational corporations and their executives, whose activities contribute to climate and biosphere crises and threaten the safety of the planet. Read the entire text…..

---