Irgendeine Kultur müssen Deutsche ja verbreiten, wenn man überall desaströs im Betrugs und Bestechungs Sumpf mit Kriminellen und Lobbyisten gescheitert ist. Die Ukraine und das Balkan Desaster in Bosnien, Kosovo, Albanien ist nur das aktuelle Debakel, wo Milliarden für nichts verschwanden, mit einer Aussenpolitik durch korrupte Idioten.
Die Lügen von Angela Merkel ohne Ende auch über Syrien.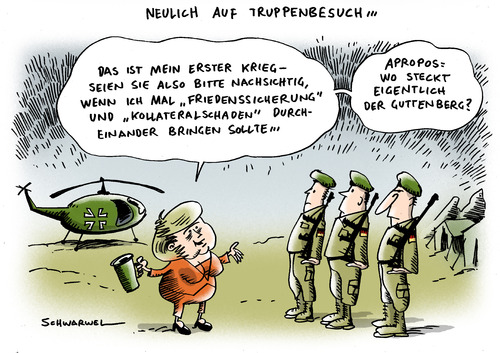 Ein altes Haupt Problem das man Informationen abschöpft, ist bis heute weder im Auswärtigen Amte, noch bei Militär gelöst worden. Also kann man den Saft Laden der Korruptions das Auswärtige Amte schliessen. Bedeutung haben die Deutschen im Ausland sowieso mit diesen Murks Gestalten nicht mehr.
Wenn man denken anfängt und nicht dazu in der Lage ist: Deutsche Aussenpolitik, als Bestechungs Motor, der Privatisierung und des Betruges und nicht mehr im Ausland. Witz Figur der Terroristen Finanzierung und arachischer Banditen Clans, u.a. dem Barzani Clan im Nord Irak. Frank Walter Steinmeier.
10 Jahre Null Deutsche Aussenpolitik im Balkan und in der Welt
Aktuell in Kiew ebenso: aus Balkanblog
Steinmeier mit Killern und Verbrechern unterwegs, siehe Bosnien, Kosovo wobei Kopf Abschneider die bevorzugten Partner sind, neben Mördern, Drogen Bossen und Frauen Händlern.
Die EU war beleidigt, wie kleine Kinder, als der EU Vertrag nicht unterzeichnet wurde, was auf das Klein Kinder Niveau zuschliessen ist.
 Wie in Bosnien, Kosovo: die US – Britischen Terroristen als Partner, köpfen Christen und nun den Katholischen Bischof: François Murad in Syrien
Saudi in Bosnien

Saudischer Freiwilliger der "7. Bosnian Muslim Brigade" stationiert in Zenica mit dem Kopf eines Serben.
Die Ironie der Geschichte ist, dass hier offensichtlich unter US-amerikanischer Schirmherrschaft und mit saudischem Geld Personal trainiert und Kriegspraktiken eingeübt wurden, die heute – wieder einmal – auf die Amerikaner selbst zurückschlagen.
Kosovo Partner der Deutschen! Viele Kopf Abschneider haben Deutschen Pass zuvor erhalten.
Das US Desaster mit den Kosovo Terroristen, die in Syrien auf Raubzug gingen
Deutscher Takfirist aus Berlin "Deso Dogg" in bester Kopfabschneider- Gesellschaft, die westliche Wertegemeinschaft in #Syrien
25/03/2014
18+
Nachdem es Gerüchte gab dass Denis Cuspert, alias Deso Dogg erneut ins Grass gebissen haben soll, beeilen sich seine Freunde das Gerücht zu dementieren.
Demnach erfreut sich der deutsche Aufständische, Aktivist, Rebell, syrische Oppositionelle oder wie unsere Medienvertreter die Halsabschneider in Syrien bezeichnen, bester Gesundheit, in hervorragender  Gesellschaft mit Abu Abd al-Rahman Al-Iraqi  und vertritt weiterhin die deutschen demokratischen Werte in Syrien.
Ein FB-Foto mit entsprechendem Text besagt: https://www.facebook.com/photo.php?fbid=1431436543767221&set=a.1390999101144299.1073741826.100007026661009&type=1
https://www.facebook.com/profile.php?id=100007026661009″>صادق الغالي

">صورة تجمع بين أبو عبد الرحمن العراقي وأبو طلحة الألماني الذي اشيع انه استشهد الدولة_الإسلامية_في_العراق_والشام‬

Image combining Abu Abd al-Rahman Al-Iraqi and Abu Talha the German, rumored that cite #الدولة_الإسلامية_في_العراق_والشام
Dazu gibt es noch ein hübsches Foto bei dem Iraker per  "sozialem" Netzwerk- Twitter:
https://twitter.com/abudurahman50/status/448178048597504001/photo/1
Deso Dogg mit einem freundlichen Iraker welcher auch kleine Lämmchen und Kinder lieb hat wenn man seine Medien und Vernetzungen  bei Twitter betrachtet.
 Umfangreiche Video und Foto Sammlung der Kopf Abschneider Banden der NATO in Syrien und der türkischen Verbrecher Banden in Syrien
Abu Talha the German mit  Abu Abd al-Rahman Al-Iraqi:
Deso Dogg
https://twitter.com/abudurahman50/status/448178048597504001/photo/1/large
Da unsere Medien sowenig über die Kopfabschneider in Syrien schreiben, auch nicht über die deutschen Vertreter unserer inzwischen zutiefst verkommen Wertegemeinschaft, vielgelobt bei unseren öffentlich-rechtlichen Sendern als Aufständische und Rebellen, welche Syrien nur von einem bösen Diktator befreien wollen, so zeige ich was unsere deutsche Wertegemeinschaft, vertreten auch bei den Freunden Syriens, so drauf hat.
Die  syrisch-deutsch-irakische Freundschaft und ihre Werte:
https://twitter.com/abudurahman50/status/444905356582735872/photo/1
Und es ist mir so ziemlich egal ob die YPG, SAA, oder FSA die Köpfe abschneiden. Es sind schwerstkriminelle Barbaren aus dem frühen Mittelalter und auch aus dem heutigen so weltoffenen Berlin!
Sie hängen YPG-Kämpfer an Zäune, andere zeigten sie auch schon in Azzaz geköpft, am Rande von wenigen Medien erwähnt.
Und was der Glaubensgenosse von dem Berliner Deso Dogg sonst noch für richtig hält twittert er weiter:
https://twitter.com/abudurahman50/media
Einige Beispiele:
Syrien:
+
+
Der Kopf soll von einem YPG-Kämpfer stammen, geköpft und ausgestellt in Azzaz, am Rande von Medien erwähnt, von den zwangsbezahlten ÖRF-Umsturz-Medien jedoch verschweigen.
Am Rande ist den Medien die deutsche Beteiligung aufgefallen, aber die Journallie hat nach einem Alibi-Artikel das Maul gehalzten anstatt konsequent die Verbrechen zu zeigen und die verschwiegenen aufzurollen.
Die ideologisch Gleichgesinnten im Irak, welche der Deutsche Baghdadi-Jihadist so mag…: ( wer es aushält, hier mehr https://twitter.com/diyala1435/media )
Syrien:
Die Fotos zu Dokumentationszwecken über die horrenden Verbrechen in Syrien, auch durch Deutsche ausgeführt. Vom "Gangster-Rapper" oder "Pizzafahrer" zum Halsabschneider, hauptsache die Ideologie stimmt.
Deso Dogg leibhaftig…
Da hat Deso Dogg aber einen feinen Kumpel welcher auch seine älteren Anscheulichkeiten zeigt: Aleppo, Zafira?
https://twitter.com/abudurahman50/status/444599124164640768/photo/1
Rahman mit Kopf
Weitere neue Fotos  über Köpfe, sie werden als PKK bezeichnet, ich vermute es handelt sich um Kurden von der YPG,  welche die Deso-Dogg-Merkel-Steinmeier-Jihadisten bekämpfen:
https://twitter.com/AlBttar88/status/448101356360843264/photo/1
Die  HRW-"Raqqa"–Nachwuchskopfabschneider stolz, durften sie den Kopf abschneiden und präsentiern:  https://twitter.com/AlBttar88/status/448101459972730880/photo/1/large Nomen est omen "AlBttar88/", die Zahl 88 auch gerne in Deutschland genutzt….
Was tut man den Kindern an, unterstützt durch die UN-Beauftragten zum "Schutz" für Kinder.
Raqqa, Kinder welche nun HRW´s Menschenrechte vertreten
https://twitter.com/JehadNews/status/448212783084347392/photo/1/large
Und etwas stimmt in unserer feinen demokratischen Gesellschaft nicht, so dass Menschen zu Unmenschen werden!
Und an die "Pierre V-Unterstützer", ob aus Berlin oder anderswo, welche mir die Kommentare vollspammen über den bösen Diktator Assad, erspart euch die Mühe, ich werde unflätige und vollkommen haßerfüllte dumpfe Kommentare nicht freischalten. Und wenn euch nicht passt was eure Kumpels in Syrien zeigen, dann fordert sie dazu auf nicht mehr zu Morden und sich den Behörden zu stellen!
Es ist kein Islam welchen sie vertreten, sie vertreten faschistische Ideologien, und diese wahabitisch-saudische  Ideologie  hat mit Islam wenig zu tun. Eher mit Faschismus, geschürt durch Israel, USA, Deutschland, …,   gegen Schiiten, gegen die Hisbollah, gegen den Iran, sie ähnelt der Ideologie von Zionisten.

Jede Gesellschaft hat seine Rechtsextremen, man muß sich nur die Ukraine anschauen und unsere Politiker und Medien betrachten welche wieder ganz vorne mitmarschieren.
An unsere Medien, genau diese gezeigten Halsabschneider sind ganz begeistert über die türkische Mithilfe bei der Besetzung von Kassab, ein Ort bewohnt hauptsächlich von Armeniern. Die Geschichte wiederholt sich.
Erdogans NATO-Krieger bei Kassab, die Methoden der Jabhat al Nusrah unterscheiden sich nicht von denen der ISIS-Al-Qaedas oder der FSA-Todesschwadrone:
Christliche Symbole in Kassab:
https://www.facebook.com/photo.php?fbid=461679040628716&set=a.118282211635069.19554.100003598729905&type=1

Turkey is providing these people with Aircover, that's right AlQaeda getting NATO's help http://www.syrianews.cc/turkey-shoots-syrian-jet-support-alqaeda-offensive"

18 mal Köpfe abschneiden und ausstellen: sowas unterstützt die SWP-Berlin und Westerwelle sowieso und etliche Verbrecher aus den USA.

#

http://urs1798.wordpress.com/2014/07/24/obamas-terroristen-massenmorden-in-syrien-bgm-71-tow-syria/
Mit dabei auch die Ahrar al Sham:
"670 Armenian families, the majority of the population of Kessab evacuated"
———-
Auch in Raqqa werden Menschen erneut ans Kreuz gehängt unter dem Schweigen unserer Medien!
Die USraelische Weltpolitik kreiert Monster welche sich gezielt benutzen lassen, wie Hitllery Rodham Clinton treffend beschrieb:
Jedes Staatoberhaupt, jede Regierung,  welche diese Terroristen in Syrien unterstützt, sie trainiert, bewaffnet, ihnen NATO-Geheimdiensterkenntnisse zur Verfügung stellt, ihnen "Nicht-tödliche Hilfsmittel" liefert wie Merkel,  gehört vor ein internationales Kriegsverbrechertribunal und verurteilt. Sie alle gefährden den Völkerfrieden und verkörpern die terroristische Vereinigung NATO, sie gehören zu den Verbrecherstaaten  USrael, sie sind deren buckelnde Vasallen entgegen jeden Menschenrechts!
Und an die Medien, wieso mordet ihr erneut mit! An die Journallie welche Preise einheimst, schämt ihr euch nicht, ist es das Wert alle Menschlichkeit über Bord zu werfen und bedingungslos Verbrecher zu hoffieren?
Was sind das nur für Menschen.
Interessiert sich jemand für das Leben der  Geiseln in der Hand von den Menschenrechtsverbrechern von Daraa welche auch Köpfe kochen, CIA ausgerüstet und unterstützt?
Die heutigen Werte unserer Demokraten machen mir Angst.
http://www.spiegel.de/kultur/gesellschaft/marcel-mettelsiefen-erhaelt-hanns-joachim-friedrich-preis-a-895165.html
…"Mettelsiefen: Ich habe Leichen mit gespaltenen Schädeln gesehen, ich habe erlebt, wie in einer Nacht 55 Kinder starben. Damit kann ich nur umgehen, indem ich produktiv bin und nicht nur über das Leid berichte, sondern auch von Hoffnung und Vergebung erzähle. "...
Herr Preisträger, wie wäre es mit der Wahrheit, einst eingebunden bei Mördern, wie wäre es wenn Sie sich für ihre Opfer interessieren! Vermutlich warten Angehörige auf Nachrichten was mit ihren Angehörigen passiert ist. Sie waren doch jede Sekunde und Minute dabei, eingebunden bei Mördern, den Farouck-Brigaden mit dem Menschenfresser.

Keine Vergebung ohne Wahrheiten.
 http://urs1798.wordpress.com/2014/03/25/deutscher-takfirist-aus-berlin-deso-dogg-in-bester-kopfabschneider-gesellschaft-die-westliche-wertegemeinschaft-in-syrien/
Die lächerlichste Deutsche Steuer finanzierte Insitution:

Über den Council on Foreign Relations (CFR)
Die Deutsche Gesellschaft für Auswärtige Politik ist ein direkter "Kaktusableger" des CFR
Reine Verbrecher, Lügner und Terroristen sind heute die Deutschen Banden des Auswärtigen Amtes, wo Guido Westerwelle und Steinmeier nochmal mit der angeblichen Freien Syrischen Armee nachlegten, die real ausl. Söldner sind, vor allem aus Tschetschenien, Albanische Kopf Abschneider oft mit US Pass.
http://urs1798.blogspot.de/2015/12/damaskus-kopfabschneiderbanden-jaish-al.html