update: 29.11.2013 Im Kosovo wurden nun 6 Albanische Terroristen verhaftet, welche aus Syrien zurückkamen.
Nennt sich Kommandant in Syrien, und war in der US Bondsteel Anlage beschäftigt.Lavderim Muhaxheri Er richteie wie Videos zeigen sogar mit der Panzer Faust Gefangene hin.
Lavererim Muhaxheri in Aktion
Wie die Kosovo UCK, rund um Hashim Thaci, Azem Syla, S. Selimi, Geci, Skender Kapiti und andere Verbrecher Banden, bringt man gemässigte Partner um: 1998, ab August 1998, vor allem auch in Durres und in Tirana, heute direkt in Syrien,wie das aktuelle Video zeigt. Damals war es das Atlantik Batallion der Haradinaj Verbrecher Clans, welche sogar Kinder in diese Todes Schwadrone pressten, mit der Pistole am Kopf.

Die Terroristen in Syrien, bei der Hinrichtung gemässigter Mitkämpfer, welche nicht morden wollen, nachdem US Feltmann Plan.
Die Amerikaner, NATO und die Albanischen Terroristen.
Namen:
: V. Shala, G. Selimi, M. Hyseni, N. Sylejmani, A. Mehmeti dhe B. Mulolli,
E plotësuar
Disa muaj janë përgjuar në telefon si të dyshuar për planifikimin e sulmeve terroriste në Kosovë. Ky grup prej shtatë personave me nacionalitet shqiptar, ne…
update: 13.10.2013 Offiziele NATO Politik, ein rein kriminelles und Terroristisches Bündnis, für Massenmord und Terror!
Massenmord als Geschäfts Grundlage der USA und NATO. Direkt von den Britten erneut organisiert.
Syria War was Planned In Advance, Because Syria is Anti-Israel, Says Ex-French Foreign Minister Dumas
Kosovo Banditen erzählen sogar das man nur von Raub und Plünderung in Syrien lebt!
Von Bosnien bis Syrien: Die Amerikaner, wie Richard Perle, UN General Staats Sekretär Jeffrey Feldman mit Prinz Bandar:
Die Amerikaner finanzieren mit System nur Terroristen und Kriminelle um Staaten zu zerstören.
Von Bosnien, Kosovo, bis zu Syrien: Von den Saudis bezahlte US Söldner und Terroristen, organisieren den Terror
The US Neoconservative and $ 400 Million Bosnian Defense Fund Fuels Balkan Conflict
Und die Kriegs Terroristen Maschine geht weiter:
"Independent" Kosovo: Gangland Spills Savagery Worldwide
By Anna Filimonova
Thursday, 20 Sep 2012
The Western power centers use the "Republic of Kosovo" as a testing ground for working out the ways to create a quasi-state that could be defined as an abnormal criminal case of global scope. The final goal is reshaping the whole of South East Europe. (www.strategic-culture.org)
……………
The merger of Albanian mafia involvement in drug trafficking along with international terrorists and radical Islamist groupings is a special case to talk about. Al Qaeda units were based in Kosovo and Metohija during the Kosovo conflict. Bashkim Gazidede, a former head of Albanian secret police unit, headed the organization's Balkans branch. Muhammad Rabee al-Zawahiri, the brother of Ayman al-Zavahiri, the current Al Qaeda leader, was one of Kosovo Liberation Army commanders. (7) Now Kosovo has become a training center of Syrian militants. The Syrian «opposition» asked the Kosovo Liberation Army for help in April 2012. It promised the recognition of Kosovo by «new Damascus» in return. The terrorist KLA leaders and Islamic extremists from Bosnia and Herzegovina rendered «support» in training Syrian paramilitary groups. Dzevad Galiashevic, member of expert team for South East Europe in fight against terrorism, claims the training centers are still based in the previous KLA locations, including the territory of Macedonia. Abdussamed Bushatlic, a former Al-Mujahedeen militant, a Wahhabi movement leader in Bosnia and Herzegovina, was among those who were seen there. According to Galiashevic missionary and ideological activities are conducted in Macedonia, Kosovo is a place of military preparatory activities. All terrorist activities are done under the patronage of NATO- led Kosovo Force (KFOR). The training camps are located in Drenitsa (the hamlet of Likovats, Yablanitsa and Glodjana). There are new training facilities built for mujahedeen from Muslim countries. One of them is situated in Drenica, another in Metohija (the hamlet of Smonitsa near Djakovica. Zoran Stijovic, former Serbian State Security officer in the 1990s, says the training is conducted for two types of operations: subversive-terrorist activities and intelligence gathering. The instructors are not Albanians only, the export model of Syrian revolution is prepared with the help of CIA operatives, Albanian KLA terrorists and the extremists from Bosnia and Herzegovina. (8) On June 20 2012 the Syrian army started a battle for the second largest city Aleppo, there were 400 «rebels» liquidated. The identification of the dead showed Kosovo Albanians fought on the side of terrorists along with the mercenaries from other countries.
It seems to be unexplainable; while the Western intelligence services «beat the drums» and tell breath taking details about local and international scale «operations» of Albanian criminals', the Western political circles and international bodies seem to ignore the activities that threaten the security of their own countries…
http://www.balkanstudies.org/blog/independent-kosovo-gangland-spills-savagery-worldwide
Kosovo Terrorist in Syrien gibt ein Interview

Kriminelle an die Front, welche selber Sagen, man lebt von Plünderung und Raub.
Ekskluzive: Rruga e kosovarëve për Xhihad në Siri
Kosovarët në luftën e Sirisë janë mbi 100. Ata shkojnë në grupe nga 2-3 veta. Luftojnë përkrah opozitës, por edhe përkrah grupeve të lidhura me Al-Qaeda. Rruga e tyre është përmes Turqisë, derisa nisen prej Aeroportit Adem Jashari. Ata nuk ka bazë ligjore për t'i ndalur dhe…
Wie im Kosovo und Bosnien:
Dass sie an der syrisch-irakischen Grenze ein Terrorcamp für Kinder betreibt, ist seit Juni bekannt. Nun zeigen neue Bilddokumente, dass die Gruppe kleine Kinder zusehen lässt, wenn sie Gefangene enthauptet.
………..
Saudi-Arabien ließ einem Bericht der Zeitschrift USA Today zufolge sogar 1.239 Schwerverbrecher unter der Bedingung frei, dass sie sich in Syrien am Dschihad beteiligen. Angeblich zahlt man den Familien der Verbrecher dafür sogar Sold. ..Einer neuen Studie des renommierten Militärberatungsunternehmens IHS Jane's nach sind mindestens die Hälfte der aktuell insgesamt 100.000 bewaffneten Rebellen in Syrien Dschihadisten und 10.000 stehen unmittelbar unter al-Qaida-Befehl…aus TP
Mindesten 70 Kosovo Albaner, oder aus Mazedonien kaempfen in Syrien, mit den Terroristen der Amerikaner, rund um Yassin Kadi und Erdogan, inklusive Gas Lieferungen. Einige Quellen sprechen von 500 Personen, wobei mindestens 4 bereits umgekommen sind. Ein absolut kriminelles Terroristen System der Amerikaner, was identich ist ab dem Bosnien Krieg. und viel mit Drogen Handel, kriminellen Partner und der Zerstoerung der Wirtschaft zutun hat, fuer Privatsierungs Gewinne. Die NATO ist ein rein kriminelles Buendnis heute, was ja mehr wie offensichtlich ist.
Türkei klagt sechs Terroristen wegen Sarin an
Der Staatsanwalt im türkischen Adana hat eine Anklageschrift bestehend aus 132 Seiten gegen sechs Mitglieder der mit der Al-Kaida verbundenen al-Nusra Front und Ahrar ash-Sham eingereicht. Bei den Angeklagten handelt es sich um einen Syrer und fünf Türken, die versucht haben Chemikalien zu erwerben, mit der Absicht daraus den chemischen Kampfstoff Sarin zu produzieren. Die…
September 13, 2013
Balkan former guerrillas join Syria rebels
  Al Arabia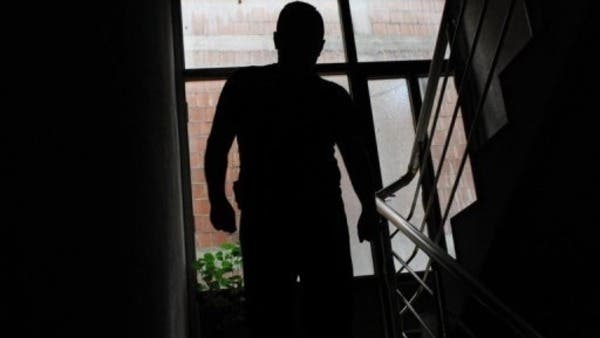 A rebel fighter shoots towards Syrian forces during clashes in Aleppo. (File photo: AFP)
, Pristina
Some fought as guerrillas during the bloody Balkans wars of the 1990s, battling powerful tanks and artillery.
Others grew up under the influence of radical Islam that has gained ground in poverty-hit areas in the Balkan countries and regions populated by Muslims.
Today, both experienced fighters and their younger followers are leaving the Balkans to join Syrian rebels on the front line. Many return home in body bags with their families often unaware they had even joined the fight.
Migena Maliqaj, an Albanian, had not heard from her husband Halil since November, when he told her he was leaving their home in Prush, outside the capital Tirana, to try to find work in Turkey. In June, she received a text message from an unknown number saying that Halil had been killed in Syria. Maliqaj was reluctant to talk to AFP.
"Leave me alone, I do not know anything," she said in a trembling voice, pushing her three children inside a two-storey house.
The first Ermal Xhelo's mother knew of her son's involvement in Syria was when the 35-year-old's remains were brought home to her in Albania's southern city of Vlora. He too had said he was going to work in Turkey.
The Xhelo family also refused to talk. "My son had nothing to do with extremists," the mother told AFP, abruptly ending the phone call.
Illir Kulla, a security expert from Albania, estimates that "at least 300 Albanians from Albania, Kosovo and Macedonia have left for Syria to fight in the name of a 'sacred war'" over the past months. Their conviction comes from their Islamic faith, Kulla stressed.
"They are not mercenaries, but volunteers convinced that they are fighting for a good cause… prone to religious manipulation that the war in Syria is truly a sacred war," Kulla said.
A classified intelligence report by Kosovan security services described "Islamic extremists" going to Syria in small groups "claiming they are helping out their brothers."
They travel in "small groups of two or three, in order not to look suspicious," said the report seen by AFP.
In May, street signs in Novi Pazar, the main town in Serbia's Muslim-majority southern region of Sandzak, were covered with obituaries for Eldar Kudakovic, a 27-year-old killed in Syria during a raid by rebels on a prison near the key city of Aleppo, reportedly with another man from the area.
"All of us are with them. And all of us are Mujahideen," read a message posted on a Sandzak radical Islam web portal, praising the victims as "martyrs."
Why should we hesitate to help?
Since the start of hostilities 28 months ago, more than 100,000 people, mostly civilians, have been killed in Syria, the UN says. Millions more have been forced by violence to flee their homes.
Thousands of foreign fighters have flocked to Syria to join rebels fighting to bring down Bashar al-Assad's regime, travelling across the Turkish, Iraqi, Jordanian and Lebanese borders into the strife-torn country.
While many of Syria's rebels started off as inexperienced fighters, they have to an extent benefited from the experience of radical Islamists, many of who had already fought in other wars.
Jihadists have travelled to Syria mainly from Arab states — Saudi Arabia, Tunisia, Libya and Iraq in particular — but also from across Europe, the Caucasus and south Asia. Reports of jihadists dying in Syria have not deterred Balkans fighters.
One father-of-three from Podujevo, a small town in northern Kosovo, was making the final preparations for his journey to Syria, which he was to enter illegally.
"If Russia, Iran and Hezbollah do not hesitate to defend (President Bashar) al-Assad's regime which murders its own citizens, even children, why should we hesitate to help the Syrians?" argued the 40-year-old, a jobless construction worker who wanted to remain anonymous…http://smarkos.blogspot.com/2013/09/balkan-former-guerrillas-join-syria.html
Die Spezialkräfte übernachteten in einer Villa neben dem Ausbildungslager, das von libyschen Sicherheitskräften bewacht wurde und in dem sich das begehrte Waffenarsenal befand. Eintausendzweihundertacht Trainer sind diesem Lager zugeordnet.
Von petrapez | 13.September 2013
(
12
votes, average:
4,67
out of 5)
Die neueste Lügengeschichte des "wehrhaften" Aussenministerium der Vereinigten Staaten von Amerika ist so durchsichtig wie der gläserne Bürger und zerbricht schon am ersten Satz.
Wichtig ist nur das Resultat:
Eine grosse Menge an hochsensibler militärischer Ausrüstung wurde im Sommer 2013 extremistischen Gruppen in Libyen überlassen. "Mit diesem Zeug gewinnen wir Kriege. Der Feind hat nichts dergleichen."
Der Rest spielt keine Rolle, mit welchen altbewährten Ausflüchten dieser Waffentransfer in den Fox News-Nachrichten beschrieben wird.
Da erzählt nun eine "Quelle mit direkter Kenntnis von den Ereignissen", dass sich ein vom U.S.Aussenministerium ausgeliehenes zwölfköpfiges Sondereinsatzkommando des Verteidigungsministeriums im Schlaf die Waffen unter den Füssen von "bad guys" wegnehmen lässt – und das gleich zweimal hintereinander.
Das Spezialteam hatte offiziell den Auftrag, das libysche Militär in einem Trainingslager am Stadtrand von Tripoli auszubilden und dazu gleich mal eben noch vier verdächtige Attentäter des vorjährigen Benghazi-Attentats einzufangen, das sich Hunderte von Kilometern entfernt von der Hauptstadt ereignete.
Die Spezialkräfte übernachteten in einer Villa neben dem Ausbildungslager, das von libyschen Sicherheitskräften bewacht wurde und in dem sich das begehrte Waffenarsenal befand.
Nachdem eine hohe Anzahl an militärischer Spezialausrüstung locker ohne Verluste in diesem Sommer "bei in zwei Nächten erfolgten Überfällen von Banditen" ihre Besitzer gewechselt hatte, wurde die Elitetruppe nach Hause geschickt mit der Begründung, dass das Beutemachen so peinlich gewesen wäre, dass man es lieber vertuscht hat. Niemand sollte erfahren, das böse Jungs nun nachts professionell Menschen erschiessen können "with no signature".
Weshalb nun nicht alle U.S.-Amerikaner fürsorglich aus Libyen evakuiert werden, erschliesst sich nicht aus der Logik der John-Kerry-Zentrale in Washington. Immerhin können sich Elitesoldaten am Besten ihrer Haut erwehren.
Ein U.S.-Schiffsgeschwader mit Flugzeugträgern im Mittelmeer stände bereit, nachdem dieses auftragslos auf neue Order wartet. Es wäre für alle Beteiligten die sicherste Lösung.
Artikel zum Thema
13.04.2013 Kuwait fehlen 20000 U.S. M-16 Sturmgewehre und Munition
Quelle: http://www.foxnews.com/politics/2013/09/11/us-military-weapons-equipment-stolen-in-libya-raids/
Former CIA leader: Syria's Islamist Rebels Gaining Power Michael Morell worries collapse of state will empower al Qaeda [image: A Free Syrian army fighter stands on a damaged military tank / AP] A Free Syrian army fighter stands on a damaged military tank / AP BY: Bill Gertz September 13, 2013 4:04 pm Syria's al Qaeda-linked rebels are gaining strength and garnering support from more secular opposition forces, a former deputy CIA director said. Michael Morell, who recently retired from the No. 2 position at CIA, also warned in an interview set for broadcast Sunday that a U.S. militar…
mehr »
American CIA Terroristen
American Raids in Libya & Somalia Expose Military Lawlessness
The Real News
Festnahmen im Kosovo, für Terroristen, welche nach Syrien wolltenccc

October 18, 2013 – The recent raids in Libya and Somalia expose the "utter lawlessness of the U.S. military, the U.S. government, and the CIA," said Michael Ratner, President Emeritus of the Center for Constitutional Rights. "What's shocking about it is, of course, the fact that there's so little reaction in the United States to it. Kidnapping, and now disappearances, seem to be just par for the course by the United States, despite the fact that the United States in both cases was going into sovereign countries," said Ratner. Ratner says that the kidnapping in Libya and military attack in Somalia violate international law; specifically, the UN charter and the Geneva Conventions…

continua / continued
   [101809] [ 18-oct-2013 23:09 ECT ]
Abu Amar, terroristi shqiptar
nga Lapraka e Tiranës
Një tjetër shqiptar është vrarë duke luftuar në Siri.
Deri më tani raportohet se shqiptari e kishte emrin e luftës Abu Amar dhe është vrarë dy ditë më parë në Alepo, qytetin më të madh të Sirisë.
Forcat qeveritare kanë ndërmarrë ditët e fundit një sulm masiv në këtë qytet, duke shkaktuar qindra viktima.
Abu Amar luftonte për organizatën Al Nusra, që është një degë e Al Kaedës.
Abu Amar ishte një shqiptar nga Lapraka e Tiranës.
Gazeta TemA  & http://www.islamicinvitationturkey.com