Waffen gegen Drogen: 12 CIA Agenten wurden im Iran festgenommen, welche aus Albanien Waffen besorgten
26.11.2011
Hintergründe: zur Festname der Attentäter, welche sich auch durch ihren Sprengstoff verrieten.
Frank Wisner: CIA Frank Wisner World drug and arm gangster Nr. 1, with the Albanian Gangster Salih Berisha
Exclusive: CIA Spies Caught, Fear Execution in Middle East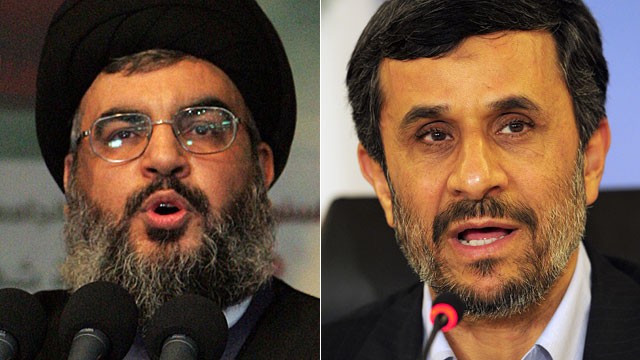 Nov. 21, 2011
In a significant failure for the United States in the Mideast, more than a dozen spies working for the CIA in Iran and Lebanon have been caught and the U.S. government fears they will be or have been executed, according to four current and former U.S. officials with connections to the intelligence community.

The spies were paid informants recruited by the CIA for two distinct espionage rings targeting Iran and the Beirut-based Hezbollah organization, considered by the U.S. to be a terror group backed by Iran.
"Espionage is a risky business," a U.S. official briefed on the developments told ABC News, confirming the loss of the unspecified number of spies over the last six months.
"Many risks lead to wins, but some result in occasional setbacks," the official said.
Robert Baer, a former senior CIA officer who worked against Hezbollah while stationed in Beirut in the 1980's, said Hezbollah typically executes individuals suspected of or caught spying.
"If they were genuine spies, spying against Hezbollah, I don't think we'll ever see them again," he said. "These guys are very, very vicious and unforgiving."
Other current and former officials said the discovery of the two U.S. spy rings occurred separately, but amounted to a setback of significant proportions in efforts to track the activities of the Iranian nuclear program and the intentions of Hezbollah against Israel.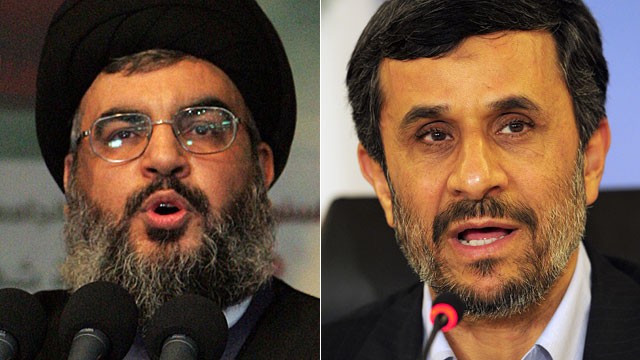 MUSSA AL-HUSSEINI/AFP/Getty Images; MUSTAFA OZER/AFP/Getty Images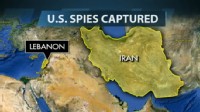 CIA Spies Captured in Iran, Lebanon Watch Video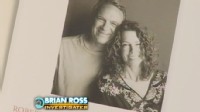 Real Life Mr. & Mrs. Smith Watch Video

"Remember, this group was responsible for killing more Americans than any other terrorist group before 9/11," said a U.S. official. Attacks on the U.S. embassy and Marine barracks in Beirut in 1983 killed more than 300 people, including almost 260 Americans.
The U.S. official, speaking for the record but without attribution, gave grudging credit to the efforts of Iran and Hezbollah to detect and expose U.S. and Israeli espionage.
"Collecting sensitive information on adversaries who are aggressively trying to uncover spies in their midst will always be fraught with risk," said the U.S. official briefed on the spy ring bust.
But others inside the American intelligence community say sloppy "tradecraft" — the method of covert operations — by the CIA is also to blame for the disruption of the vital spy networks.
In Beirut, two Hezbollah double agents pretended to go to work for the CIA. Hezbollah then learned of the restaurant where multiple CIA officers were meeting with several agents, according to the four current and former officials briefed on the case. The CIA used the codeword "PIZZA" when discussing where to meet with the agents, according to U.S. officials. Two former officials describe the location as a Beirut Pizza Hut. A current US official denied that CIA officers met their agents at Pizza Hut.
From there, Hezbollah's internal security arm identified at least a dozen informants, and the identities of several CIA case officers.
Hezbollah then began to "roll up" much of the CIA's network against the terror group, the officials said.
One former senior intelligence official told ABC News that CIA officers ignored warnings that the operation could be compromised by using the same location for meetings with multiple assets.
"We were lazy and the CIA is now flying blind against Hezbollah," the former official said.
November 1988. DioGuardi with President Regan, Congressman Rinaldo and National Security Adviser Poindexter in the Oval Office discussing U.S. foreign policy in Balkans. Damals wurde die CIA Operations "Roots" geboren.
aus
http://balkanblog.org/2008/07/07/
Ein totales Desaster
CIA: Salih Berisha, partner of terrorist and the big drug International Mafia and Bin Laden
 GSH ekskluzive: Shqipëria tregti armësh me Jemenin
Context of 'After 1994-1999: CIA and Bin Laden Train KLA in Albania'
This is a scalable context timeline. It contains events related to the event After 1994-1999: CIA and Bin Laden Train KLA in Albania. You can narrow or broaden the context of this timeline by adjusting the zoom level. The lower the scale, the more relevant the items on average will be, while the higher the scale, the less relevant the items, on average, will be.
Bin Laden visits Albania as a member of a Saudi government delegation. He is introduced as a friend of the Saudi government who could finance humanitarian projects. Yet, earlier the same month, the Saudi government supposedly cut all ties with bin Laden (see April 9, 1994). One former US intelligence officer will complain in 1999, "Why was he a member of that delegation? The Saudis are supposed to be our allies. They told us he was persona non grata, and yet here he was working the crowds on an official visit." Bin Laden strengthens ties with the Albanian secret service, with an eye to assisting the fight against Serbia in the neighboring country of Bosnia. [Reeve, 1999, pp. 180-181; Washington Times, 9/18/2001; Ottawa Citizen, 12/15/2001]
Entity Tags: Osama bin Laden, Albania
Timeline Tags: Complete 911 Timeline
In 1994 Albanian Premier Sali Berisha reportedly helps bin Laden set up a network in Albania through Saudi charity fronts after bin Laden visits Albania (see Shortly After April 9, 1994). Berisha later uses his property to train the KLA militant group. [London Times, 11/29/1998]
Entity Tags: Sali Berisha, Kosovo Liberation Army, Osama bin Laden
Timeline Tags: Complete 911 Timeline
According to a report in Jane's Intelligence Review, Albanian narco-terrorism, gun-running, and smuggling organizations are becoming a dominant economic, political, and military force in the Balkans. Jane's expresses the concern that if left unchecked, the Albanian mafia will become powerful enough to control one or more states in the region. Albanian President Sali Berisha "is now widely suspected of tolerating and even directly profiting from drug-trafficking for wider political-economic reasons, namely the financing of secessionist political parties and other groupings in Kosovo and Macedonia." [Jane's Intelligence Review, 2/1/1995]
Entity Tags: Albania, Sali Berisha
Timeline Tags: Complete 911 Timeline
Sali Berisha. [Source: Albanian government website]The regime of Sali Berisha in Albania collapses due to a widespread failed pyramid scheme that greatly angers the population. This leads to the looting of 10,000 heavy weapons from government armories and 100,000 passports. Many of these are taken by al-Qaeda. [Ottawa Citizen, 12/15/2001] Subsequently, organized crime has a very strong influence in Albania. For example, in 1999, when Albanian police confiscate speed boats being used in smuggling operations, the angry gang barricades the main coastal road, beats up the police chief, and retakes the boats. Police, even though backed up by the Army, do not dare to intervene. [Reuters, 1/23/1999] Thousands of Albanians are driven into hiding to try to escape vendettas and blood-feuds. [Guardian, 9/30/1998] After the collapse of his government, Berisha turns his family farm into a KLA base. [New York Times, 6/9/1998] He will become prime minister in Albania in 2005.
Entity Tags: Sali Berisha, Al-Qaeda
Timeline Tags: Complete 911 Timeline
The Greek press reports that Afghan mujaheddin are entering Albania in large numbers. Osama bin Laden is named as one of those who have organized groups to fight in Kosovo to fight alongside the Albanians. According to the Arab-language news service Al-Hayat, an Albanian commander in Kosovo code named Monia is directly linked to bin Laden, and commands a force that includes at least 100 mujaheddin. An Interpol report released on October 23, 2001 also reveals that a senior bin Laden associate led an elite KLA fighting unit in Kosovo. According to the report, bin Laden also maintained extensive ties with the Albanian mafia. [Ottawa Citizen, 12/15/2001]
Entity Tags: Osama bin Laden
Timeline Tags: Complete 911 Timeline
http://www.historycommons.org/context.jsp?item=complete_911_timeline_2861