Hintergründe: zur Festname der Attentäter, welche sich auch durch ihren Sprengstoff verrieten.
Die alte Methode das Albanien Waffen liefert und mit Drogen bezahlt wird und das unter NATO Schirm, ist mehr wie ein Skandal und noch peinlicher, als der Verkauf von secret NATO Informationen an Dritt Staaten, durch die Albaner Mafia, die sich Regierung nennt. Und Europa schaut gezielt weg, was einige CIA Banditen, wie um den Welt Ganoven Frank Wisner so treiben, unverändert mit der Iran Contra Methode um verdeckte CIA Operationen zufinanzieren. Nun gibt es genügend Informationen hierüber, wobei eine gute Albaner Quelle, die Fakten zusammenführt.Weit über 10 Jahren bekannt, das Albanien und der Kosovo, als Drogen Verteil Stelle, zur Finanzierung der CIA Operationen und Destabilisierung ganzer Regionen und Staaten, die Schlüsselrolle spielt, weil Deutschland und Europa nur Tatenlos diesem kriminellen Treiben, der Albaner Mafia mit ihren CIA Hintermännern zuschaut. Red und Blue Abteilung gibt es im CIA, wobei Eine mit allen Mitteln Staaten ruiniert und durch Terror Anschläge destabilisiert.
Beide Super Welt Verbrecher, waren entscheidende Kosovo Befürworter, mit dem mehr wie dubiosen Daniel Fried, der die Kosovo Unabhängigkeit zelebrierte und Slowenien und Co. regelrecht erpresste.
Vor kurzem gab es einen tödlichen Anschlag, auf einen führenden Iranischen Wissenschaftler
Vor kurzem sind 12 CIA Agenten festgenommen, wobei 2 im Internen Zirkel der "Hisbolla" waren und eigentlich nur aufflogen nach vielen Jahren, weil sich die Hisbolla und der Iranische Geheimdienst wunderten, das Beide aus Albanien mit der Staatlichen Waffen Firma Meico, Sprengstoff und Waffen besorgen konnten. Dieser Sprengstoff wurde vor kurzem bei einem sehr tödlichen Anschlag verwendet, gegen Iranische Wissenschaftler. Diese kriminellen Waffen Geschäfte, flogen ebenso durch eine US – Kongress Untersuchung auf, wegen der uralt Chinesischen Munition, rund um AEY, einem CIA Geschäft mit Betrugs Munition mit dem sogenannten Verteidigungs Minister Fatmir Mediu und einer kriminellen Bande. Diese US Waffen Geschäfte, wo Original Chinesische Waffen und Munition mit Frachtern (auch Deutschen Frachtern)  in die USA verschifft werden, sind seit über 10 Jahren allen Geheimdiensten bekannt.
Ein alter Artikel vor 1,5 Jahren, in einer investigativen US Zeitung.
Did Efraim Diveroli's Crony Ship Missiles to Hezbollah?
By Miami New Times Staff Tue., Apr. 6 2010 at 8:01 AM
…………
http://blogs.miaminewtimes.com/riptide/2010/04/did_efraim_diverolis_crony_shi.php 
 Die Hisbollah Geschäfte der US-Albanischen Firma Meico. 
Der Drogen Handel, des CIA zur Finanzierung von verdeckten Operationen ist bestens bekannt, wie auch durch die Iran Contra Affäre, wo schon damals der Drogen Boss Nr. 1 Frank Wisner, CIA Direktor u.a. zuletzt auch als Mubarak Fan und Sprecher bis zum Untergang bekannt. Am 2. Mai 2003, wurden geheime Verträge mit dem CIA durch Fatos Nano unterzeichnet, auf totale Immunität in Albanien, welche in Europa Rechts ungültig sind, auf Grund der Verträge von Rom.
Seit 1 Jahr, ist der höchste US General (4 Sterne), der Waffen- Munition Versorgung im übrigen Präsident einer Albanischen Versorgungs Firma in den USA, welche natürlich durch Drogen schmuggel aus Afghanistan auch schon auffiel.
Da kann man sich ja vorstellen, wie das läuft. Deshalb braucht der US Rüstungs Apparat halt nun mal Kriege!

Der Albanian AmericanEnterprise Fund, verkaufte wie hier mit einem Foto aus 2001 bewiesen ist, iillegal Gewerbe Grundstücke direkt an der Autobahn Durres- Tirana
Etliche dieser illegalen Grundstückes Verkäufe, beschäftigen inzwischen den Eurpäischen Gerichtshof, weil die Ilir Meta Mafia Regierung und Fatos Nano, gemeinssame Sache mit dieser US Verbrecher Organisation machten. Der AAEF organsierte damals auch die Versteigerung geklauter Luxus Autos im Hote Dajti in Tirana und die Typen fuhren mit Jeeps vor, welche die Botschafts Auto Nr. 23—- hatten.
Wir berichteten schon vor über einem Jahr, über die Waffen Lieferungen der Albaner auch an die Iran, u.a. an die Hisbollah. siehe auch unten!
2 Extrem Gangster: Frank Wisner und Salih Berisha, als Marionette im Internationalen Drogen Handel und in der Geldwäsche für CIA verdeckte Operationen, was jedes Kind weiss im Balkan und Ilir Meta, auch nur im Solde der Drogen Kartelle rund um den CIA, wo seine Ehefrau Monika im Herbst 2001, an einem der "Führer Kurse", in der CIA Zweigstelle: Georg C. Marshall Centrum in Garmisch-Partenkirchen teilnahm.
Sowas wissen natürlich die Geheimdienste, wo es Welche gibt, welche auch Kopien dieser Verträge besitzen, bzw. sich besorgten.
Laut iranischen Offizieren, war der Plan, möglichst viele neue Medikamente durch den Westen zu töten und verdienten Geld finanzierte Terrorgruppen wie Hamas, Hisbollah und Islamischer Jihad. Derzeit folgenden CIA Untersuchung ist in drei Ländern, Rumänien, Bulgarien und Albanien erwähnt, überzeugende Beweise zu finden.
25 Nëntor, 2011
Bota/Rajon / Flash | nga AMA-News
Irani arreston 12 agjentë të CIA, informuan për trafikun e drogës me Shqipërinë
Irani arreston 12 agjentë të CIA-s që shërbenin si informatorë dhe që zbuluan informacionet se Teherani po zhvillon programin bërthamor dhe njëkohësisht kryen trafiqe në ngarkesa të mëdha droge nga Afganistani me avionë, anije e nëndetëse në drejtim të Shqipërisë, Rumanisë dhe Bullgarisë, me qëllim shitjen dhe financimin e organizatave terroriste dhe atentateve ndaj perëndimit dhe SHBA-ve.
http://www.ama-news.al/2011/11/irani-arreston-12-agjente-
Iran 'arrests 12 CIA agents'
Influential politician says US spies had been gathering intelligence on military units and nuclear activities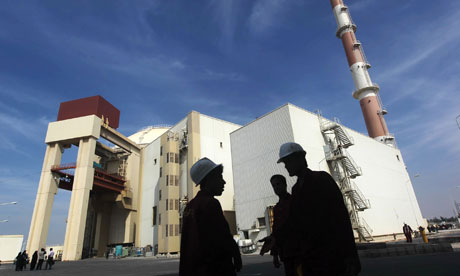 Iran has arrested 12 people it claims were working undercover for the CIA inside the Islamic republic, further raising tensions in its already strained relationship with the US.
On Wednesday, the Irna state news agency quoted a senior Iranian official as saying that the spies it claimed to have arrested had been gathering intelligence from Iran's security and military units as well as its highly sensitive nuclear programme.
"The main mission of this act of espionage was related to Iran's progress in the fields of nuclear technology and also military and security activities," said Parviz Sorouri, a member of the parliamentary committee on national security and foreign policy, in quotes carried by Irna.
Sorouri told the agency that the network had been uncovered by an operation involving the Iranian ministry of intelligence. "The US and Zionist regime's espionage apparatuses were trying to damage Iran both from inside and outside with a heavy blow, using regional intelligence services," he said. "Fortunately, with swift reaction by the Iranian intelligence department, the actions failed to bear fruit."
Sorouri's comments follow reports on Monday that Iran and the Lebanese Shia militia, Hezbollah had identified alleged CIA informants.
The leader of Hezbollah, Hassan Nasrallah, said in June that his group had uncovered at least two CIA informants within its ranks but his claims were met with scepticism at the time. But former US officials told Reuters this week that those arrested were indeed working for the CIA. The officials claimed the agents were "believed to be local recruits" working for the CIA rather than US citizens.
Iran did not specify the nationality of the individuals it has arrested and the CIA has declined to comment on the recent reports, saying "it does not, as a rule discuss allegations of operational activities".
In October, tensions between Tehran and Washington escalated after US authorities said military factions inside the regime have conspired to kill the Saudi ambassador to Washington. Iran denied the allegations and one Iranian diplomat told the Guardian that the US had resorted to a so-called "entrapment technique" in order to smear Tehran in the eyes of the international community. US allegations were met with widespread scepticism because of the sloppy nature of the alleged assassination plot and the limited evidence provided by the US.
In a tit for tat reaction in November, Iranian officials accused the US of committing acts of terrorism in the Islamic republic. Iran said at the time that it had evidence showing the US had been behind "terror" operations in Iran, including the assassination of its nuclear scientists.
"We have 100 unbeatable documents on the US role in directing terror and terrorists in Iran and the region," the supreme leader, Ayatollah Ali Khamenei claimed. "By releasing these documents, we will dishonour the US and those who claim to be the advocates of human rights and campaign against terrorism among the world public opinion." Iran claimed it had sent the documents to the UN but has so far not provided them to the media.
In recent years, Iran's nuclear programme has experienced a series of dramatic setbacks after the assassinations of its scientists and the Stuxnet computer worm, which was designed to sabotage its atomic facilities and halt its uranium-enrichment programme. This month, an explosion at a military base near Tehran killed the architect of Iran's missile programme. Iran has pointed the finger at the US and Israel for what has been widely seen as a covert war against the country's nuclear programme and military capabilities.
 http://www.guardian.co.uk/world/2011/nov/24/iran-claims-arrests-of-cia-agents?INTCMP=SRCH
CIA: Agenten im Iran und Libanon enttarnt – Personal wird knapp
 Herbe Niederlage für den CIA in Nahost: Mehr als ein Dutzend CIA-Informanten sind in Iran und Libanon enttarnt worden, berichtet der amerikanische Fernseh-Sender ABC. Die US-Regierung befürchtet nicht ganz zu Unrecht, dass die Festgenommen hingerichtet werden – oder schon tot sind.

(Washington)     Ein schwerer Rückschlag für die USA: Nach Informationen des amerikanischen TV-Senders ABC sind mehr als ein Dutzend CIA-Agenten in Nahost enttarnt worden. Bei den Festgenommen soll es ich um "ausländische Spione" handeln, die vom US-Geheimdienst im Iran und in der libanesischen Hisbollah angeworben wurden. Diese sollen zu zwei Spionageringen gehört haben.
Ausserdem befürchte die amerikanische Regierung, dass die Festgenommenen hingerichtet werden könnten oder schon tot sind. Der Sender beruft sich auf anonyme, derzeitige und frühere Regierungsbeamte und Geheimdienstler. "Spionage ist ein riskantes Geschäft", kommentierte mitleidslos ein namentlich nicht genannter Regierungsbeamter. Die Aushebung der beiden Spionagenetze erschwere nun die Kontrolle über das iranische Atomprogramm und über die Pläne der radikalislamischen Hisbollah.
Noch liegen die Einzelheiten der Affäre im Dunklen. Die Behörden in Washington halten sich mit Informationen zurück: Sowohl die CIA als auch der Sprecher des Weißen Hauses weigerten sich, zu den Berichten Stellung zu nehmen.
Enttarnt wurden die US-Informanten durch zwei Hisbollah-Geheimagenten in Beirut. Diese hätten sich als potentielle Mitarbeiter ausgegeben, berichtete der Sender. Dabei sollen sie erfahren haben, in welchem Restaurant in Beirut sich die CIA-Agenten mit ihren Informanten trafen. Über die Doppelagenten erfuhr der Sicherheitsdienst der Hisbollah die Namen von etwa einem Dutzend CIA-Informanten.
Unklar war allerdings zunächst, wann die CIA-Informanten festgenommen worden sein sollen. Hisbollah-Chef Scheich Hassan Nasrallah hatte bereits im Juni behauptet, zwei CIA-Spione enttarnt zu haben, die in seiner Organisation gearbeitet haben sollen.
…
http://www.rentner-news.de/content/CIA-Agenten-im-Iran-und-Libanon-enttarnt-Personal-wird-knapp
Die voll kriminelle Ex-Botschafterin Marizo Lino, eine billige CIA Nutte, welche ihre Mutter nach Tirana beorderte um mit 2 Koffern, die cash Profite aus Albanien abzuholen. Als CIA Mentorin organisierte sie die Weltweite Immunität von US Bürgern, was nach EU Recht illegalen Verträge sind, und diese Verträge liegen Deutschen Behörden vor. Der Nachfolger US Botschafter Josef Limbrecht, transportierte persönlich Drogen und organisierte die Luxus Auto Verkaufs Stelle im Hotel Dajti.

Marizo Lino, wie der damalige Kriegs Verbrecher, Massen Mörder CIA Chef Georg Tenet, Griechischer Abstammung

Typische Mafia Limousine der US Mafia Nr. 1 in Albanien, dem Gambino Clan (der Luchese und Genovese Clan ist in Albanien und im Balkan auch gut vertreten, als neue "Cosa Nostra) Typisches Phantasie Auto Nr. Schild. Man kann sie sehr oft an bestimmten Stellen im Raum Durres und Tirana sehen.

US Mafia Hotel Bel Conti in Golem bei Durres und davor noch eine weitere übergrosse Limousine
Der Super Mafia Boss Fatos Nano, erkaufte sich damit sein "Freies Schaffen" auch im Drogen Handel nach Griechenland mit seiner Frau bei der NATO und unterzeichnet wurde der Vertrag, von den Super Lügner dem US Aussenminister Powell (dessen Betrugs Show vor der UN unvergesslich ist) und Fatos Nano als Geheim Papier am 2. Mai 2003! Es war die grosse Geschäfts Zeit in Albanien, mit und im Auftrage der Al-Quida Terroristen,

FBI – Interpol: over the world terrorism mafia group of US Senator Eliot Engel, with Salih Berisha, Bajraktari, Bytyci – Sahit Muja
15 years NATO Reports over the most criminal enterprise Albania: "Albanian politicians have signalled a rare willingness"
1.10.2011: Albania – Salih Berisha' s partners: crimes, terrorist, top mafiosi
since 2003, all americans criminals in Albania: Immunität with a illegal Immunität contract, signed with the Albanian Mafia Boss: Fatos Nano.
 Die US-Albanische Handelskammer: FBI verhaftet erneut einen der sogenannten US Investoren in Albanien:: in Zypern
Dass die CIA mit Billigung der Regierungen der USA einen gewichtigen Anteil am internationalen Drogenhandel verantwortet, ist spätestens seit dem Bekanntwerden der Geschichte von Barry Seal nicht mehr plausibel abzustreiten. Die Rolle der CIA-Tarnfirma Air America beim staatlich organisierten Heroinschmuggel kann man bereits seit 1972 in Alfred McCoys Buch "Die CIA und das Heroin. Weltpolitik durch Drogenhandel." nachlesen und lässt sich selbst in der sonst alle missliebigen Informationen schnell wegzensierenden Wikipedia nachlesen.
Frank Wisner, der Welt Drogen Boss Nr. 1 und uralt Profi Verbrecher, ist praktisch der Lehrmeister der NATO, weil Alle nur nachplabbern was der Verbrecher wünscht. Jetzt ist die Firma des Frank Wisner auch für die Privatisierung  von Albpetrol (Rezart Taci Mafia)auch noch beauftragt,
Artikel zum Thema, welche immer nur Halbwahrheiten und Fakten bringen.
The Iranian Revolutionary Guard, the regime's elite force, is leading a global drug trafficking network which also crosses Romania, in order to support terrorist organizations that act against the West, Mediafax writes.
According to former officials of the Revolutionary Guard, quoted by The Times on Friday, members of the elite guard took over the Iran drug trafficking industry and are using the incomes, estimated at tens of billions of dollars, to finance global criminal networks and terror cells.
The article notes that hundreds of people are executed every year for drug traffic or possession, as part of the authorities' tough policies against narcotics, while the Revolutionary Guards are secretly involved in a profitable business with heroin, opium and methamphetamines.
The CIA has identified at least one unnamed commander of the Revolutionary Guard directly involved in smuggling narcotics out of Afghanistan via Iran, sources quoted by The Times said. The sources named two senior figures within the Guard involved in the drug trade, including Abdullah Araghi, the Guard's commander for Tehran, alleged to have extensive connections with gangs in Eastern Europe.
According to The Times, Iranians use ships and planes to transport drugs to Albania, Bulgaria and Romania and from there, to Western Europe.
Iranul conduce o reţea de trafic de droguri care transportă stupefiante şi în România
The Times: România, pe ruta traficului iranian de droguri
Israel news
Report: Hezbollah funded by drug trade
Drug dealers on behalf of Hezbollah transfer millions to Lebanese group via European narcotics transactions, Der Spiegel says; two Lebanese suspects detained in Germany after authorities seize large sums in cash
The Times
Published: 23 September 2011
…thousand missiles and Grad rockets supplied by Iran not…jumble of flags from Angola, Namibia, Albania, Burkina…accomplishments at home on issues like education, drug-trafficking, and climate change. 09…
Die Mafia Regierung liefert natürlich trotz UN Embargos, auch an Gaddafi Waffen
Illegale Waffen Lieferungen, Bruch von UN Embargos, Nichts Neues aus Albanien. Leere Luft Propaganda macht, wenn es um den Kampf gegen die Organisierte Kriminalität, oder Korruption geht.
 Waffen Lieferungen auch an die Hisbollah usw.
Seit 1 Jahr, ist der höchste US General (4 Sterne), der Waffen- Munition Versorgung im übrigen Präsident einer Albanischen Versorgungs Firma in den USA, welche natürlich durch Drogen schmuggel aus Afghanistan auch schon auffiel.

Typischer US Schlitten in Durres Albanien, mit Phantasie Nummer und wo die US Mafia des Gambino Clans Nr. 1, welche über Mark Rich direkt mit Bill Clinton verbunden ist, ihre Operations Zentralen für Waffen- Drogen und Menschenhandel hat. Das Fahrzeug taucht auch bei der Sieges Paraden in Tetova auf bei youtube.
Haupt Akteur der sogenannten "Atlantik Brigade", einer rein als Verbrecher Organisation aufgebauten Mord- und Terror Organisation, welche viele Albaner in Durres und im Kosovo ermordeten.
http://balkanblog.org/2009/12/14
Josef DioGuardio, ist Haupt Organisator der Iran Contra Affäre Nr. 2 Drogen-Waffen-Terroristen Organisation, UN Waffen- und Treibstoff Bruch, Rädelsführer in der Organ Sache und der Plünderung der Albanischen Waffenlager in 1997, welche Legendär ist. Die selben Hintermänner bis zum US Präsidenten!
November 1988. DioGuardi with President Regan, Congressman Rinaldo and National Security Adviser Poindexter in the Oval Office discussing U.S. foreign policy in Balkans. Damals wurde die CIA Operations "Roots" geboren.
aus
http://balkanblog.org/2008/07/07/
US Berichte, haben nun die Waffen Geschäfts Partner der Albanischen Politik Mafia, verurteilt, rund um den CIA-MEICO Munitions Betrug und der Gerdec Kathastrophe , wo der Prozess in Tirana ja immer noch läuft und viele merkwürdige Waffen Geschäfte auch mit Serben, dem Iran und der Hisbollah bekannt wurden
Natürlich hat erneut Albanien, Munition geliefert, trotz Waffen Embargo auch an den Jemen. Alles mit CIA Hilfe, was ja seit über 15 Jahren läuft, wo dann immer Chinesische Munition und Gewehre auftauchen, aber Made in albanien oder aus Albanien.

22.2.2011


GSH ekskluzive: Shqipëria tregti armësh me Jemenin
GSH ekskluzive: Shqipëria tregti armësh me JemeninTIRANE- Shqipëria i ka shitur rreth 55 milionë fishekë e mortaja luftarake Jemenit, duke shkelur embargon e pjesshme të vendosur ndaj këtij shteti nga Organizata e Kombeve të Bashkuara.

Vendi më i varfër i botës arabe, liderë të shumtë të së cilës janë përfshirë në "listën e zezë" edhe të Shteteve të Bashkuara, është furnizuar me municione shqiptare rreth dy vjet më parë.

"Gazeta Shqiptare" në kryeartikullin e saj me titull "Shqipëria, armë diktatorëve arabë" të gazetarit Tedi Blushi i referohet raportit vjetor të OKB për 2010 mbi eksport importet e armëve në botë, ku raportohet dhe për sasinë e armatimit që Shqipëria ka eksportuar drejt Jemenit.

Edhe Wikileaks dokumentoi se Shqipëria u përfshi në një trafik armësh drejt Jemenit (2009- 2010), i cili drejtohej nga Slobodan Tesiç edhe ky në listën e zezë të SHBA.

Prej disa ditësh në Jemen kanë shpërthyer protestat e dhunshme dhe numri i personave që kanë gjetur vdekjen sipas BBC-së, ka arritur në të paktën 11 vetë. Protestuesit dyshohet se janë qëlluar me armë zjarri nga përkrahësit e qeverisë dhe të presidentit Ali Abdullah Salih.
(Shkrimin e plotë mund ta lexoni sot ne Gazeta Shqiptare)
(s.g/BalkanWeb)
Lidhje te tjera
VIDEO: GSH ekskluzive: Shqipëria tregti armësh me Jemenin 
Schon vor 150 Jahren in China angewendet, das man ein Land mit Drogen ruinieren kann. Heute versucht die USA, dies mit Europa und Russland erneut zuorganisieren, denn der Kosovo Krieg wurde geführt, um der NATO eine neue Aufgabe zugeben, die Drogen Produktion in Afghanistan zuforcieren (Erfolg mit 800% Steigerung) und zugleich Europa zudestabilisieren durch hohe Kriegs und Besatzungs Kosten und durch Drogen.
US Govt. largest illegal drug dealer in world history

Akten zur Iran-Contra-Affäre veröffentlicht
Drogenbekämpfung: Russland und USA wollen illegale Labors in Afghanistan vernichten
Russland und USA zerstören Rauschgiftlabors in Afghanistan
USA verzeichnen tausendsten Transitflug nach Afghanistan via Russland
Ausmaß des Drogenhandels in Russland ist Folge der Untätigkeit der USA in Afghanistan
Russland und USA gehen weiter gemeinsam gegen Drogenlabors in Afghanistan vor

Liquidierung von Atomexperten

Während die iranische Regierung durch die Rekrutierung von ausländischen Atomexperten versucht, ihr Nuklearprogramm zu beschleunigen, stehen umgekehrt der israelische Geheimdienst Mossad und die amerikanische CIA im Verdacht, das Nuklearprogramm durch Sabotagemaßnahmen (Stuxnet- und Duqu-Virus) und die Liquidierung von iranischen Atomexperten zu sabotieren.

Bereits mehrere iranische Atomwissenschaftler wurden durch Killerkommandos liquidiert: Dr. Ardeshir Hosseinpour, ein Experte für Elektrodynamik von der Malik Ashtar Universität in Isfahan, starb im Januar 2007 durch eine Gasvergiftung. Physik-Prof. Massud Ali Mohammadi starb im Januar 2010 in Teheran durch eine ferngezündete Bombe. Physik-Prof. Madschid Schariari von der Schahid-Beheschti-Universität in Teheran wurde im November 2010 ebenfalls durch eine Bombe getötet. Außerdem wurde der Elektronikexperte Dariusch Resaei im Juli 2011 in Teheran erschossen.

Fereydoun Abbasi-Davani von der Imam-Hossein-Universität in Teheran, ein Experte für die Isotopentrennung und Lasertechnologie, wurde bei einem Anschlag im November 2010 schwer verletzt. Der Atomwissenschaftler Sharam Amiri verschwand im Juni 2009 während einer Pilgerfahrt nach Mekka, tauchte ein Jahr später in den USA wieder auf und kehrte schließlich in sein Heimatland zurück. Außerdem wurde der iranische Luftfahringenieur Reza Baruni, ein Spezialist für den Bau von Drohnen, im August 2010 durch eine Bombe getötet. Zuletzt kam der iranische Raketenexperte Brigadegeneral Hassan Tehrani Moqadam von der Imam-Hussein-Universität ums Leben, als sich am 12. November 2011 eine Explosion auf dem Militärstützpunkt in Bidganeh ereignete. Ob es sich um einen Sabotagakte oder einen bloßen Transportunfall handelte blieb zunächst unklar (Große Explosion bei Pasdaran-Stützpunkt).

Außerdem kamen fünf russische Atomexperten, die in Buschehr arbeiteten, am 20. Juni 2011 bei einem Flugzeugabsturz ums Leben, als ihre Tu-134 der "RusAir" in Petrozadowsk eine Landung versuchte: Banjuk Gennadi Fedorowitsch, Valeri Lyalin, Sergei Rizhow, Nikolai Trunow und Andrei Tropinow. In der Presse tauchten anschließend Spekulationen über eine Verwicklung des israelischen Geheimdienstes Mossad in den Flugzeugabsturz auf, allerdings gibt es dafür keine Beweise, zumal das Atomkraftwerk in Buschehr ein Leichtwasserreaktor ist, der ausschließlich zivilen Zwecken dient.

Der iranische Vertreter bei der IAEO, Ali Asghar Soltanieh, beschwerte sich über die Veröffentlichung von Detailinformationen über das iranische Atomprogramm durch die IAEO. Dadurch würden die iranischen Atomwissenschaftler zu "targets for physical elimination by Israel and US intelligence services".

………….

↑ Crack the CIA. Kurz-Dokumentarfilm über CIA-Drogenaktivitäten von www.guerillanewsnetwork.com, mit dem Auftritt von Michael Ruppert und John Deutch
↑ Robert Parry: Kerry's Contra-Cocaine Chapter salon.com, 29. Oktober 2004
↑ Robert Parry: CIA's Drug Confession Consortium News, 15. Oktober 1998
↑ Aussage von Danilo Blandon über seine Contra-Verbindungen, 3. Februar 1994
↑ Gary Webb: Information oder Intoxikation? Die CIA, das Crack und die Contras. in: Kristina Boriesson (Hg.): Zensor USA. Wie die amerikanische Presse zum Schweigen gebracht wird. S. 250, Pendo, 2004, ISBN 3-85842-577-X
↑ Crack the CIA. Kurz-Dokumentarfilm über CIA-Drogenaktivitäten von www.guerillanewsnetwork.com
↑ Crack the CIA. Kurz-Dokumentarfilm über CIA-Drogenaktivitäten von www.guerillanewsnetwork.com

Richard C. Holbrooke, Wesley Clark und der Aufbau der Terroristen Organisation UCK – KLA

by balkansurfer

 

2 Votes

Es gibt ja Fotos auch von Wesley Clark und Holbrook mit den übelsten US Waffen Financiers mit UCK Terroristen und zwar vor 1999! Die US Verbrecher der übelsten Sorte mit einem UCK Terroristen. Aber die Kosovaren erzählen im übrigen auch noch folgedende Story, das bereits ab 1994, Kosovaren in den USA, direkt von Wesley Clark empfangen wurden und Militärisch ausgebildet wurden. ab 1994 und das als NATO General. siehe der durch geknallte General Klaus Naumann, der sein Hitler Gedanken Gut im Balkan zelebrieren durfte.


Richard C. Holbrooke, former U.S. ambassador to the United Nations, on the left, joking around with weapons smuggler Florin Krasniqi and Wesley Clark at a John Kerry fundraiser. (Source: Serbianna, where the video can be accessed from the front page.)

aus BF

- die Wertungen der DEA (Drug Enforcement Agency) der USA besagen, daß es sich bei der UCK um die kriminellste Drogenbande Europas handelt !!!!(http://www.whitehousedrugpolicy.gov/, sowie http://www.samhsa.gov/ sowie http://www.samhsa.gov/csap/ sowie http://www.health.org/ sowie http://www.nida.nih.gov/)
- der Verfassungsschutzbericht 1997 (Ausgabe Frühjahr 1998, also wenige Monate vor Beginn der Verhandlungen u.a. Joschka Fischers in Rambouillet) wertet die UCK-Aktionen als "terroristisch" (http://www.verfassungsschutz.de)
- die Vizepräsidentin des deutschen Bundestages fragte am 15.08.99: "Völlig unverständlich wurde dagegen von Richard Holbroke und anderen westlichen Diplomaten im Jahre '98 eine Gruppierung in die diplomatischen Gespräche eingeführt, die sich seit 1997 ausgerechnet durch Attentate gegen serbische Repräsentanten hervorgetan hatte: die UCK, eine linke Gruppierung, die ausschließlich mit Gewalttaten agierte. Warum das geschah, warum die UCK in Rambouillet eine so wichtige und Rugova nur noch eine Randbedeutung hatte, das sind offene Fragen, die einmal beantwortet werden müssen." (Frankfurter Rundschau vom 23.08.99)
- die "Sunday Times" schrieb am 12. März 2000: "When the Organisation for Security and Co-operation in Europe (OSCE), which co-ordinated the monitoring, left Kosovo a week before airstrikes began a year ago, many of its satellite telephones and global positioning systems were secretly handed to the KLA, ensuring that guerrilla commanders could stay in touch with Nato and Washington. Several KLA leaders had the mobile phone number of General Wesley Clark, the Nato commander."
- weitere Informationen siehe: http://www.uck.de